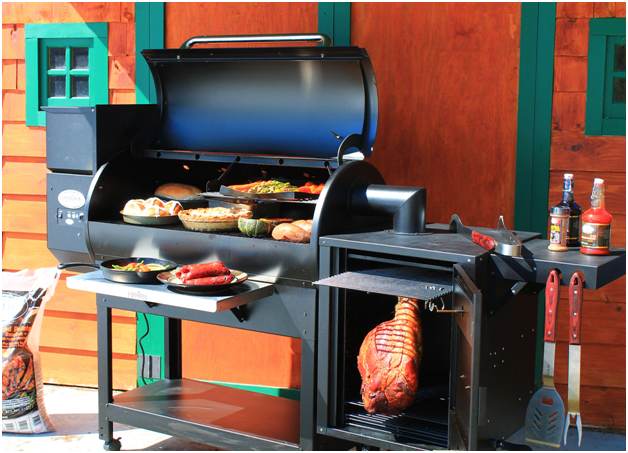 There are certain sights and smells that we always associate with the joys of summertime, including sunblock, beach umbrellas, crystal clear pools, and no doubt the most iconic of all, the smokey and savory scent of a BBQ in the backyard.
A smoker BBQ grill is essentially a must have if you are at all a fan of great food and great times outside with your friends and family. Nothing can draw the whole crew together quite like a warm flame and the promise of smoked meats hot off the grill.
But what are the specific advantages of smokers vs other more traditional grills and methods of barbequing? There are a wide range of different kinds of grills on the market, with more seemingly popping up every year. If you have been looking for a replacement for your gas grill or are purchasing your first outdoor grill ever and want to know the best route to take, this guide will help you make the best decision.
Smoker Grills vs. Traditional Grills: What's The Better Choice?
Every kind of grill has its advantages and disadvantages, just like any stove or cooktop does. With different levels of heat and methods of operating, grills can vary widely and so can the quality of food that they produce. Being aware of these differences can help you make the best choice for your home, as well as your taste buds.
The primary difference between regular grills and smokers is that they differ in how they apply heat. Specifically, a grill applies heat directly while a smoker offers it indirectly. These differences in how the heat is applied make each suitable for specific tasks and wind up preparing food quite differently in certain circumstances.
Temperature plays a huge role in how grills and smokers operate and differ. Because food is cooked right over the flame with direct heat when grilling, you are dealing with much higher temperatures, often in excess of 400 degrees, whereas with a smoker, you are dealing with temperatures that range between 160 degrees and roughly 300 degrees.
While both smokers and traditional grills provide that savory smoky flavor to meats and vegetables that we all crave, a smoker BBQ grill really infuses food with a rich flavor of smoke, which provides a unique way to experience some of our favorite meats and other foods. While a smoker will take quite a bit longer to cook your food in comparison with a regular grill, that time you spend waiting will be well worth it.
When utilized properly, a well-made smoker BBQ grill will help you lock in the moisture, flavor, and nutrients of your meat, which leads to a richer more flavorful experience overall. Smoked meats and vegetables are an incredible way to experience old favorites in a new way.
High-Quality Smoker BBQ Grills
If you're looking for an amazing smoker BBQ grill for your home this season, we have everything you need right here at Embers Living. Our extensive catalog of outdoor cooking solutions that can be found here on our store include a large selection of smokers that would make the perfect addition to your backyard. Here are just a few of our most popular models that you can find by browsing our selection.
Louisiana Grills: Country Smokers
This wood pellet grill provides a load of cooking power, with an impressive array of features and a distinct "set it and forget it" kind of cooking style in mind. It includes a digital control center and a full functional programmable meat probe. Perfect for family gatherings or entertaining guests.
Louisiana Grills: Country Smokers Super Whole Hog
For a next-level smoking experience, this larger entry from Louisiana Grills includes two separate cooking chambers that can be adjusted for two different temperatures, over 3000 square inches of total cooking surface, removable dividers to provide enough room for a whole hog, dual digital control centers, and more. It's truly a smoker that does it all, and will allow you to cook a wide variety of delicious foods.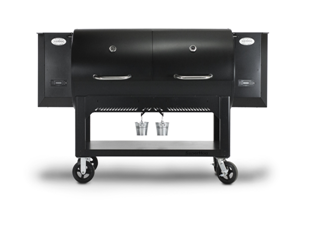 Phoenix Black Aluminized Steel Grill Head
For something a little different, this entry from ProFire Grills sports an electronic ignition system, vents with a damper slide, a stainless steel heat indicator, and more. This heavy duty smoker is just what you're looking for if you want to spend ample time in your backyard cooking up savory meats and vegetables on a regular basis.
Choosing the Right Smoker For You
Every smoker in our store offers a different selection of features and has the ability to prepare food in different ways. Explore our extensive online catalog and find the right smoker for your needs that will compliment your home and help you serve up delicious meals for your friends and family for years to come. If you have any questions about our grills or anything else in our store, please reach out to us at 303-800-5659.