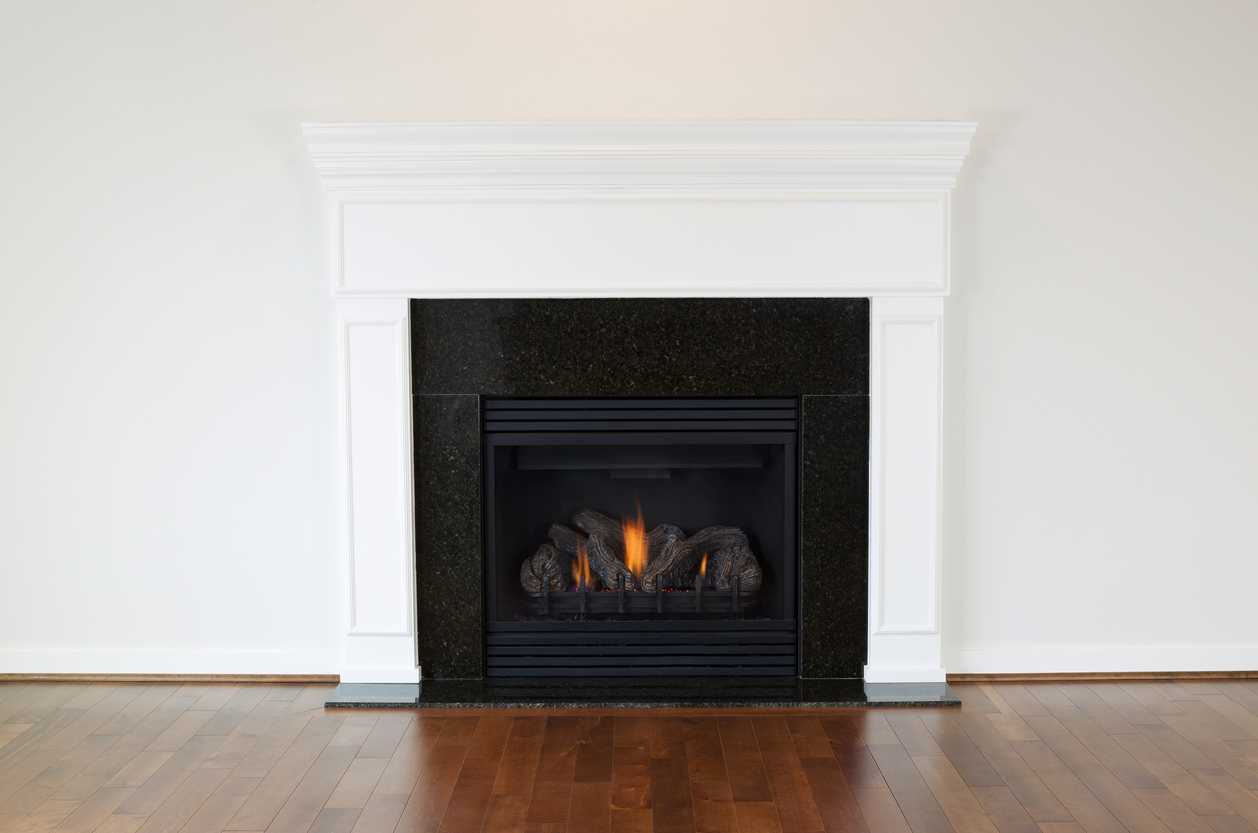 A fireplace can be the piece that brings an entire room together and makes it feel even more like home. A fire is comforting and relaxing and can be the perfect way to unwind after a long day or work or a great setting for entertaining guests to start off a weekend full of other fun plans.
The thing about fireplaces is that there are so many options out there for you to choose from, ranging from the type of fireplace to the style and much more. How can you decide on the one that is right for you?
Many people are looking for a solution that offers the real look of a traditional fireplace while eliminating the constant cleanup or harmful fumes that can come from a real fire. It is part of the reason why many families are choosing to add traditional gas fireplaces to their home, giving them all of the look and feel of a real fire and a traditional fireplace without the constant need for firewood or cleaning up ash.
Why are people choosing traditional gas fireplaces when shopping for a new fireplace? Here are some of the reasons they are so popular.
Real Look - A primary thing people who want to buy a fireplace consider is how it looks. After all, it is an added touch to a room that draws a lot of attention. Traditional fireplaces have various looks ranging from something fairly simple to rustic. The look of the fireplace is often times just as important as the heat and fire produced from the unit since it is eye candy for a room and draws attention, so you want it to look good and fit the style of the room. Gas fireplaces come in a range of sizes and styles to do just that.
Excellent Heat Source - You use a fireplace to add some heat to a room and make it much more cozy. A traditional fireplace that uses wood as the source of the fire can actually lose a lot of the heat through the chimney as it disposes of the smoke. A gas fireplace directly vents into the room, giving you much more heat and making the room comfortable faster. It can be a much better heat source for the room of your choice.
Energy Efficient - Because you are not losing heat through the chimney and not trying to burn wood for longer or using your heater more, you are able to save more on your energy bills when you choose a gas fireplace that directly heats the room. You will love the amount of money you can save when you choose alternative heating sources and heat only the space you need as you need it.
Low Maintenance - People may shy away from fireplaces because they think they are too much work. With traditional gas fireplaces, that could not be further from the truth. Gas fireplaces are very easy to operate, turning on and off with the push of a button, and require virtually no cleanup at all. All you need to do is have it checked annually to make sure no maintenance or repairs are needed, but otherwise, you can use it as much as you want and not have to worry about gathering materials or cleaning up after every use.
Easy to Install - Traditional gas fireplaces can be great for any room and this is only possible because they are so easy to install. Installation can usually be completed within a day or two at most and you can have one installed in any spot. Maybe you want to add a fireplace to your kitchen. You could want a traditional fireplace that fits in perfectly in the living room or den. Maybe the bedroom is the place where you want to add a fireplace. You can even add a dual-sided fireplace that goes into the wall and is visible between two rooms like the living room and kitchen. Wherever you want to add a fireplace, you can make it happen easily by choosing a gas fireplace.
When the time comes for you to start exploring your options for a new gas fireplace and make a purchase, you want to choose a place that offers you the best. At Embers Living, that is what we have -- the best selection from numerous brands that are tops in the industry, a team of experts who not only help sell the products you see, but have used them in the past and can guide you to the right purchase based on your needs.
Turn to Embers Living and get the perfect fireplace for your home that you have always wanted and start experiencing the warmth and comfort that only a fireplace can give you.