Product Description
Description
With clean face styling that permits finish materials to be installed to the edges and an expansive viewing area the Bellavista™ B41XTCE keeps the viewer's attention on the flames. The nine-piece ceramic log set with glowing platinum and Embaglow™ fiber embers combine with a choice of inner panels to deliver an unparalleled fire presentation. With high efficiency heat radiated to the room through porous ceramic safety glass, the Bellavista™ B41XTCE performs exceptionally while looking great in medium- to large-sized traditional or contemporary environments.
Beautiful fire with glowing logs and platinum embers
Amber colored accent lights amplify the effect of the fire
Steel fire grate for real fire look
Electronic Ignition with SureFire switch
Operates on Natural Gas or Propane
42,500 BTU with turn down to 30,000 BTU (NG); 37,500 BTU with turn down to 29,500 (LP)
Electronic Ignition (includes SureFireTM switch)
Standard unit includes: body, ceramic glass, deluxe log set & embers, GTMF Remote, non-combustible board and safety screen, 5" x 8" top or rear vent
Features
Direct Vent Technology
A direct vent fireplace has a completely sealed combustion chamber which allows it to vent directly out a side wall or through the ceiling of your home. The benefit of this system is that it brings in air from the outside of the home rather than using the room air.
Electronic Ignition
Newer generations of gas fireplaces use an electronic ignition system to start up and in the event of a power outage, our fireplaces will still work on battery back-up. Electronic ignition saves on fuel by not having the pilot light running when the fireplace is not in use.
Remote Control
Create optimal comfort with ease and convenience at the touch of a button. Our user friendly programmable controls can be set, adjusted and programmed for your fireplace to come on at the temperature you want and when you want it.
Safety Screen
Regency has integrated a custom designed safety screen into each faceplate design that meets or exceeds current North American safety legislation.
Variable Speed Blower (Optional)
A blower will let you enjoy the warmth of your fireplace from any corner of your living space. The blower can dramatically increase the circulation of heat in your home.
Options and Accessories
Design Options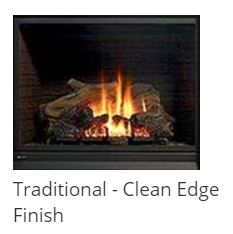 Inner Panels

Safety Screen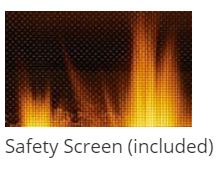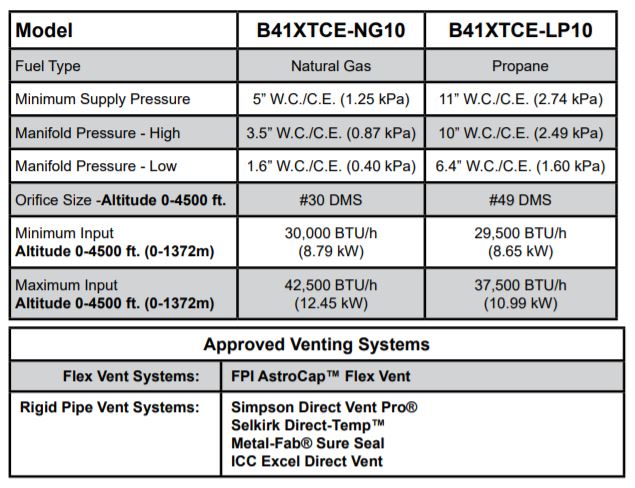 Dimensions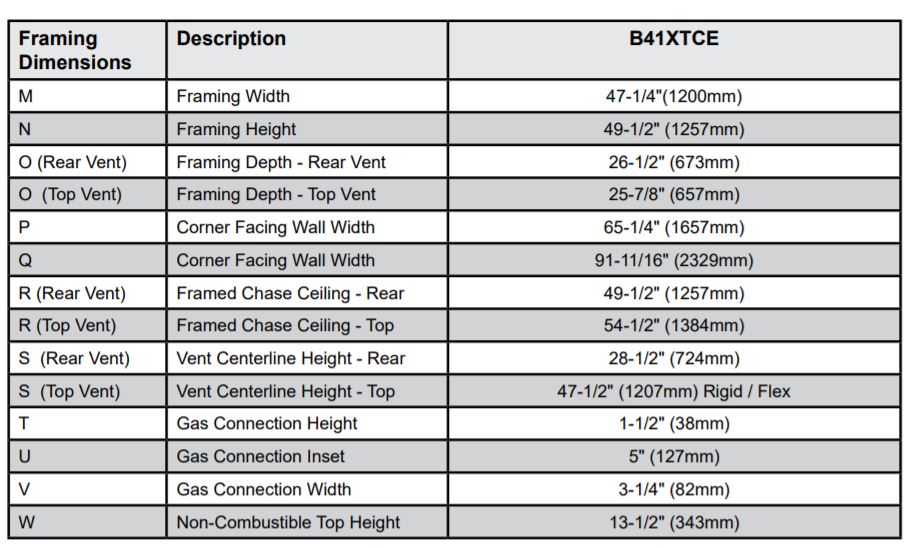 Product Videos
Custom Field
Product Reviews