Product Description
Description
With the versatile Panorama P36, you can turn a traditional fireplace into a dynamic part of your home décor. Customize with warm finishes, screen doors and decorative accents- make it your Regency, right down to the last detail.
Beautiful fire with glowing logs, fire grate and platinum infused glowing embers
Electronic Ignition with SureFire switch or Standing pilot system
Operates on natural gas or propane
Natural Gas
15,500 Min BTU (15,000 LP) 30,000 Max BTU NG&LP
Standing pilot with direct spark ignition
Natural Gas (Electronic Ignition)
19,500 Min BTU (22,000 LP) 29,500 Max BTU (28,500 LP)
Electronic Ignition (includes SureFireTM switch)
* LP Conversion Kit includes burner orifice, stepper motor, 5/32 Allen Key and
pilot orifice
Features
Direct Vent Technology
A direct vent fireplace has a completely sealed combustion chamber which allows it to vent directly out a side wall or through the ceiling of your home. The benefit of this system is that it brings in air from the outside of the home rather than using the room air.
Remote Control
Create optimal comfort with ease and convenience at the touch of a button. Our user friendly programmable controls can be set, adjusted and programmed for your fireplace to come on at the temperature you want and when you want it.
Safety Screen
Regency has integrated a custom designed safety screen into each faceplate design that meets or exceeds current North American safety legislation.
Variable Speed Blower (Optional)
A blower will let you enjoy the warmth of your fireplace from any corner of your living space. The blower can dramatically increase the circulation of heat in your home.
Heatwave Kit
Cut down on your heating costs using a Heat Wave kit. The Heat Wave system attaches onto Regency fireplaces allowing you to direct heat into rooms up to 20 feet away. This kit comes complete with vent, variable speed blower and vent register.
Power's Out - Heat's On
Never worry about being cold in a power outage. All Regency gas and wood units operate without electricity. Electronic ignition units have a battery backup system.
Limited Lifetime Warranty
When you purchase a Regency, you own an award winning product designed for great looks, ease of use and superb performance. Quality is engineered into every component, from the heavy duty steel firebox to intricate laser cut decorative accents. Each Regency fireplace is backed by the most comprehensive warranty program in the industry.
Options and Accessories
Design Options
Faceplate
Vignette Inlays

Louvers
Inner Panels

Safety Screen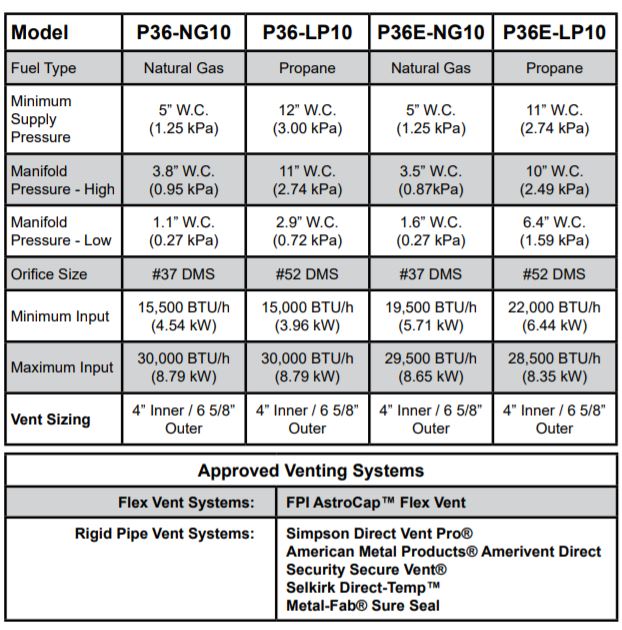 Dimension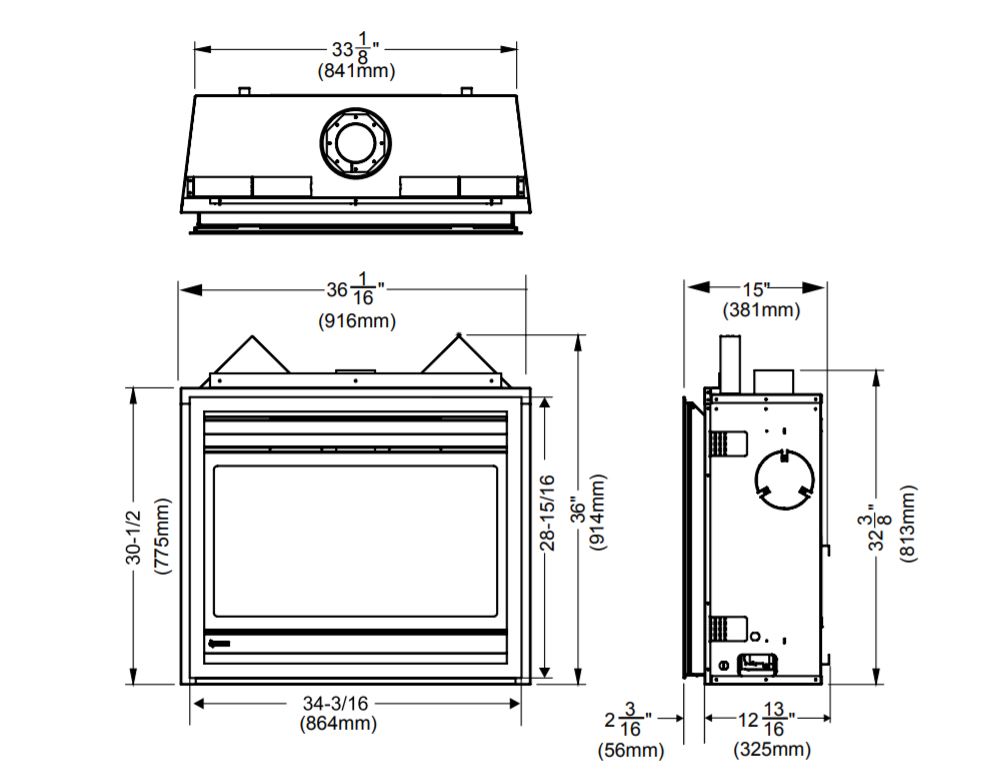 ***Important: Framing height requires consideration of the hearth
depth. Dimension H = H + the thickness of installed hearth.
Product Videos
Custom Field
Product Reviews