Product Description
Stainless Steel Grill Head with Cast Alumi- num End Caps Mounted on a Black Alumi- num Column and 2 Wheel Cast Aluminum Portable Base, 2 Stainless Steel Shelves & Electronic ignition
Cast Aluminum End Caps
Stainless Steel Grill Head
Two Fixed Stainless Steel Side Shelves
Aluminum Column
Cast Aluminum Base
FEATURES
Cast Aluminum Drip Pan
ProFire Grills and MHP have designed this heavy-duty Cast Aluminum Drip Pan that sits over the burners. Heat rises around the Drip Pan, making it virtually flare-up free. Pour water into the Drip Pan. Once hot, it steams the food.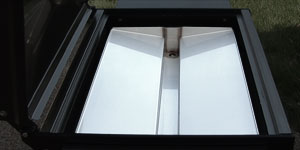 Solid Brass Valve & Bucket
Solid Brass Valve and Bucket provide easy draining & disposal of the drip pan's fluids.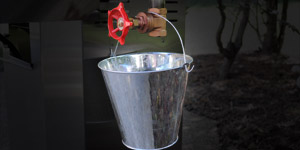 Stainless Steel Mesh Cooking Grid
MHP's unique Stainless Steel Mesh Cooking Grid offers over 400 sq. inches of cooking area and provides a smooth surface to cook fish, veggies or any food.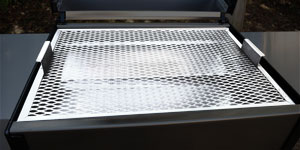 Solid Brass Dual Valve
Solid brass Dual Valve provides separate left and right heat control from 250 to 500 degrees.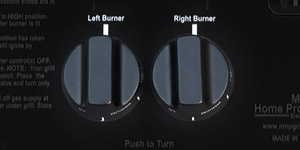 Dual Stainless Steel Burner
25,000 BTU Dual Stainless Steel Burner provides precise heat for both sides of the grilling area.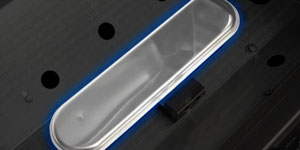 Electronic Ignition System
An Electronic Ignition System with stainless steel gas collector box provides dependable starts.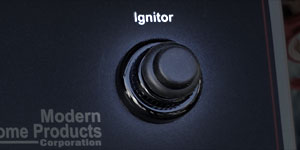 Vents with Damper Slide
Providing further control of the grill temperature are these Vents with a damper slide.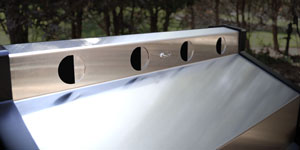 Stainless Steel Heat Indicator
Stainless Steel Heat Indicator monitors the grill's temperature.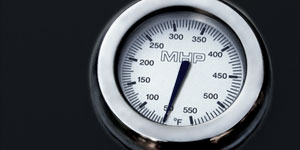 Sta-Kool Stainless Steel Handle
MHP invented the swivel Sta-Kool Stainless Steel Handle, which makes it safe and easy to open the lid.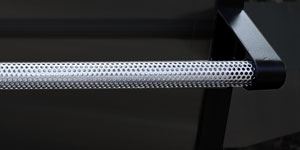 Stainless Steel Side Shelves
Two Stainless Steel Side Shelves are included to offer more outdoor cooking space.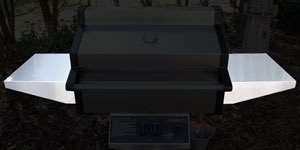 OPTIONS
SearMagic Cooking Grid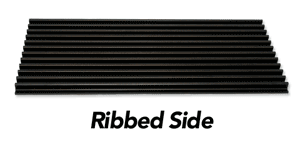 This unique grid can be used as a grill topper on top of your stainless steel mesh cooking grid. It heats up faster and cooks all foods at a uniform temperature. Use the wide-ribbed side for larger items, branding them with sear lines. Use the flip side, with its smooth surface, for grilling delicate foods.
SearZone Infrared Side Cooker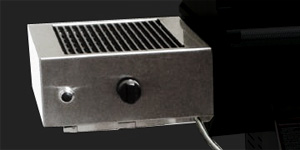 This Stainless Steel SearZone greatly enhances the already versatile Phoenix Grill! Featuring SearMagic grids, an infrared burner that heats up fast for greater cooking versatility, electronic ignition, and a pull-out drip tray for easy cleaning.
Secondary Cooking Surface ⁄ Warming Rack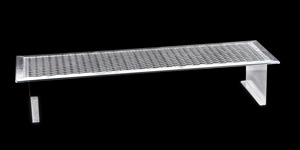 More than a typical warming rack. This elevated surface cooks at lower temperatures for added flexibility!
Product Videos
Custom Field
Product Reviews