Categories
Categories
Brands
Brands
Napoleon CLEARion See Thru Electric Built in Fireplace - 50 inch NEFBD50H
Napoleon CLEARion See Thru Electric Built in Fireplace - 50 inch NEFBD50H
Napoleon CLEARion See Thru Electric Built in Fireplace - 50 inch NEFBD50H
Product Description
NOW IN STOCK!!!
THE FIRST TRUE SEE THRU ELECTRIC FIREPLACE IN THE INDUSTRY!
The CLEARion™ See Thru Electric Fireplace is the first ever truly see through electric fireplace. A CLEARion™ Electric Fireplace can be plugged in or hardwired directly into your electrical system creating a relaxing environment in two rooms. This unique fireplace can heat separate rooms (9,000 BTUs) at different rates, increasing the comfort of two spaces at the same time. Customize this fireplace with either a sparkling crystal media ember bed for a modern look or go traditional with the hand-painted South Beach Logs with Topaz Glass Embers; both sets are included. Illuminated from below by LED, color-changing lights, both ember bed styles glow with a luxurious feel that can be enjoyed from two rooms.
Adjust the flame height, intensity, heat output ember bed colors, brightness, timer functions and more!!
Includes:
Two thin black powder coated surrounds included, one per side (Optional Thick Surrounds available for 2x4 wall installations)
Full feature remote control included (controls flame speed, color, brightness, blower, heat output and timer)
South Beach Logs and Topaz Glass Embers included
Standard Features:
The First Truly See Through Electric Fireplace

Variety of Ember Bed and Flame Colors

Up to 9,000 BTU's and 3,000 Watts

Created with patented technology

Viewing Area: 12"h x 43 5/8"w per side

Warms up to 800 sq. ft.

Can be hard wired to 120V or 240V

Ten different ember bed color options; Orange, Red, Blue, Yellow, Green, Purple, SkyBlue, Magenta, White & Pink

Three flame color options; blue, orange and multi-color

Five different flame speed options

High intensity LED lights provide day or night intensity and require no servicing
Optional black and stainless thick depth steel surrounds available for installations into a double 2x4 wall
Vesta Award Finalist
The CLEARion™'s masterful design
and ingenious engineering captured
a finalist position in this year's Hearth
Electric category at the Vesta Awards
as the first truly see through electric
fireplace in the industry.
Specs & Framing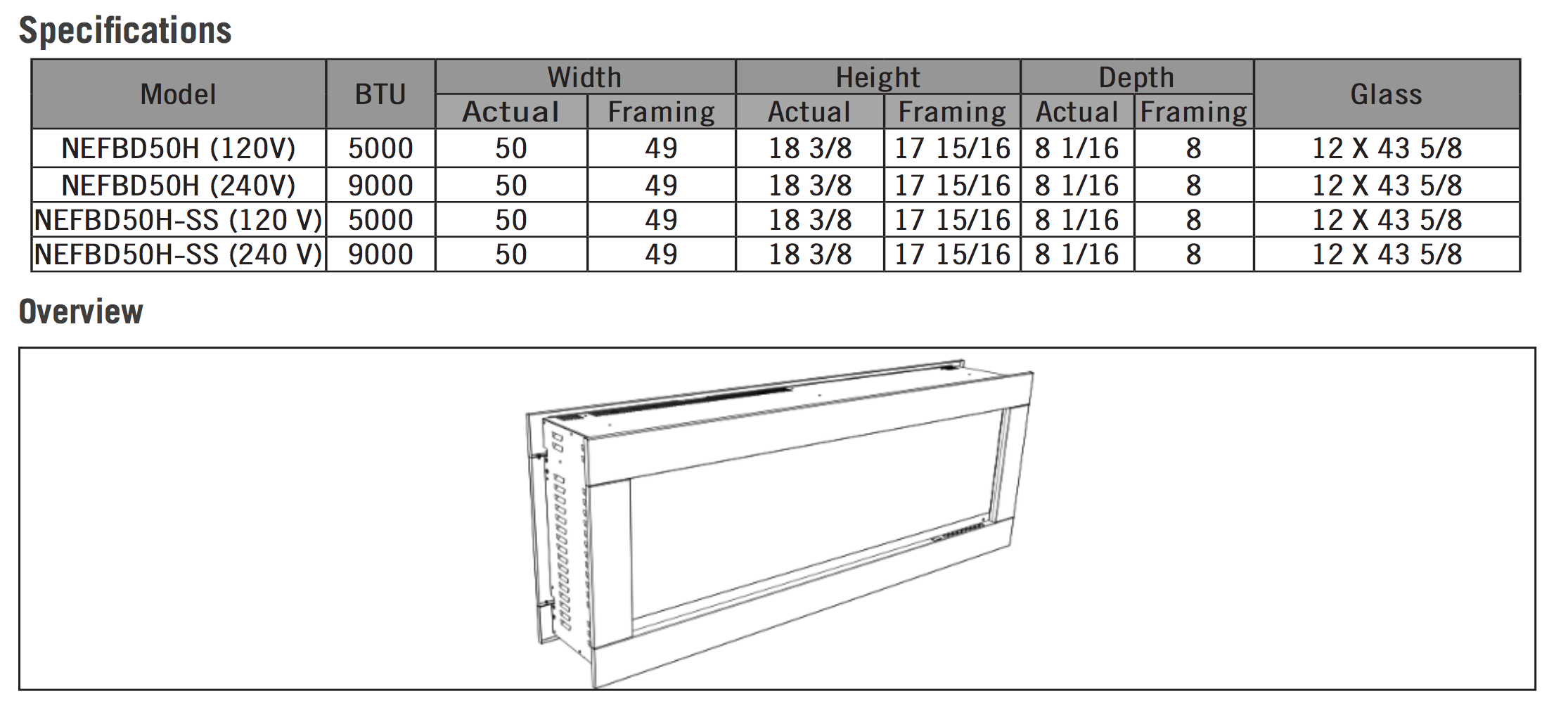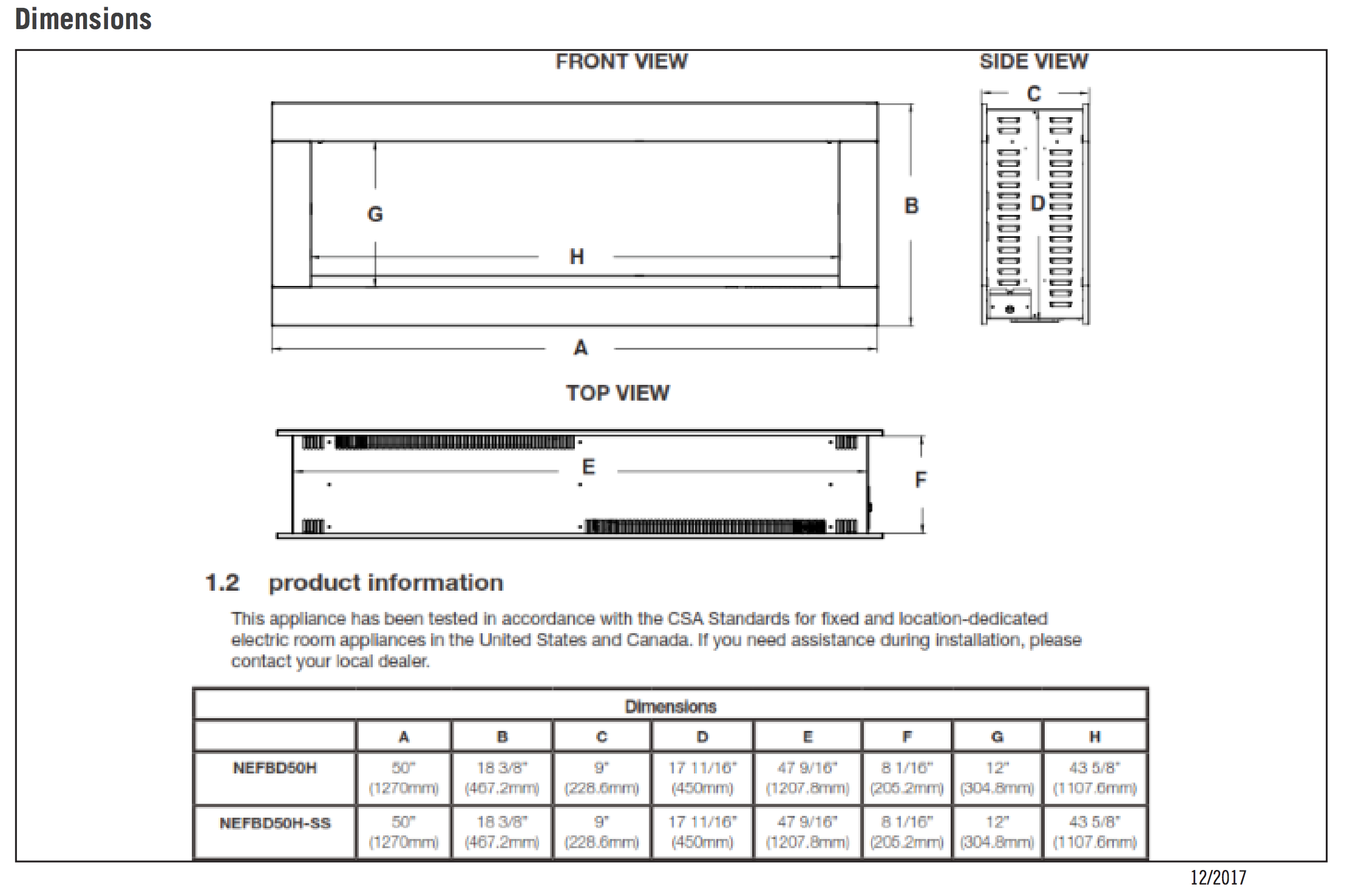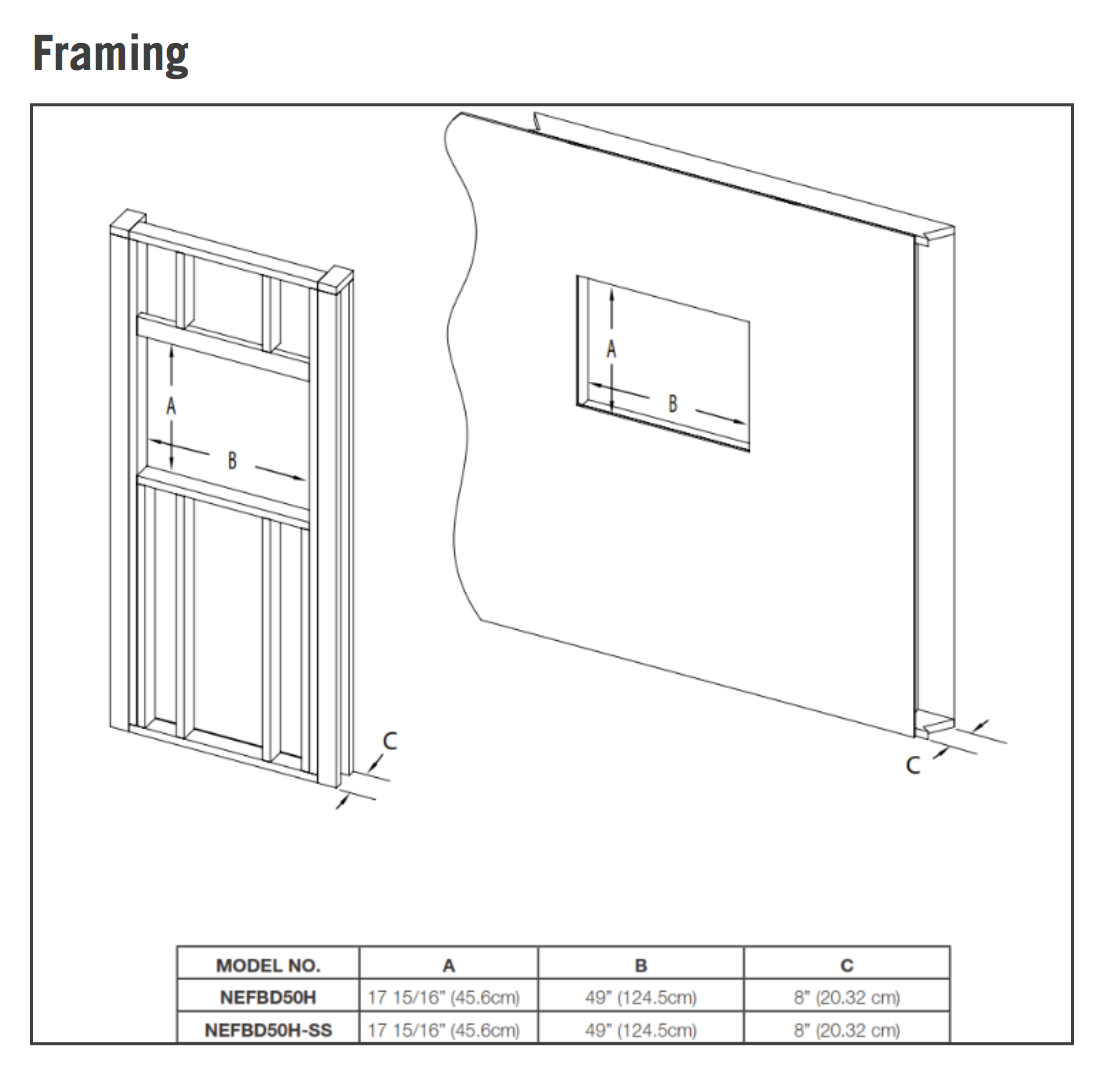 Other Details
Product Reviews
Find Similar Products by Category
Customers also viewed