Product Description
Description
Seamless contemporary style - designed and built to live outdoors.
The industry-first Power Screen ensures safety, moving up and down at the press of a button to protect and prevent debris from entering the fireplace
Multicolored LED lights shine through the crushed glass firebed and can even be used when the fireplace is off
Stainless steel interior reflects and magnifies flames
Rust-resistant, marine grade stainless steel construction maintains its luster for years to come
IntelliFire™ Ignition System with wall control constantly monitors ignition and ensures safe functioning
No chimney or venting required, blending your fireplace effortlessly into your outdoor space
48" wide fireplace adds enjoyment to your space
Also available in a see-through model
Includes:
Power Screen
Multi-colored LED lights
Crystal glass media
Glass wind guard
Wall control with LED accent
Gas flex connector
8' wire harness for wall control
43,000 BTUs
48" x 13-7/8" viewing area
UL/ULC listed
* Required to Complete - Sold Separately:
Units are built NG. Conversion kit required for LP.
Options and Accessories
IntelliFire™ Ignition System
The IntelliFire™ Ignition System (IPI) is an advanced, proven ignition system. IPI constantly monitors ignition and ensures safe functioning.
This industry-first Power Screen is both safe and easy to use. Unlike traditional outdoor fireplaces that have large stainless steel covers, the Palazzo Power Screen is seamlessly operated via a wall control. The Power Screen allows homeowners to open or close the screen, disappearing into the wall with the press of a button, preventing debris from entering the fireplace and can even be closed while the fireplace is in use.
This waterproof wall control can be installed up to 36 feet from the fireplace, giving you the ability to place it where it's convenient. The LED lights around each button illuminate when activated for a cool look in your outdoor space.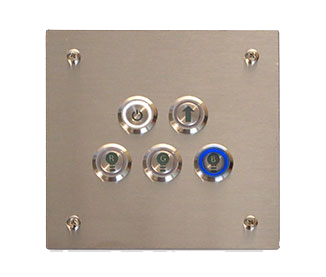 Crystal Glass - Standard
UNIT SPECIFICATIONS
Appliance Width:
59-7/8"
Appliance Height:
45-1/2"
Appliance Depth

1

:
18-5/8"
Appliance Rear Width:
59-7/8"
Framing Width:
60"
Framing Height:
62-3/8"
Framing Depth

2

:
18-1/8"
Framing Front Width:
60"
Framing Back Width:
60"
BTU/hr Input:
43,000
Viewing Area:
48 x 13-7/8"
Appliance Depth includes entire unit including depth of firebox and extension onto hearth.
Framing depth will vary if you are installing the lower profile power vent (PVLP-SLP) with a minimum vent configuration. 12-1/2" is needed from the back of the appliance to the outside of the exterior wall. Refer to manual for details.
Heat output will vary depending on the type of fuel used. The flame and ember appearance may vary based on the type of fuel burned and the venting configuration used. Actual product appearance, including flame may differ from image shown. Refer to the owner's manual for complete clearance requirements and specifications. Product specifications and pricing subject to change without notice. For testing and listing information please refer to the owner's/installation manual.
*For select products: Heating capacity to be used as a guide only. See your local dealer for help in determining the product that best suits your heating needs based on climate and home efficiency.
Front View
Side View
Framing Dimension
Clearances
Unit Locations
Product Videos
Custom Field
Product Reviews