Categories
Categories
Brands
Brands
Empire Tahoe Clean Face See-Through and Peninsula Fireplaces DVCP36
Product Description
Empire Tahoe Direct Vent See Through and Multi Sided Gas Fireplaces
The versatile Tahoe Clean-Face multi-sided fireplaces open new dimensions in beauty, features, and installation versatility.
A Peninsula fireplace projects warmth and beauty into a large room – helping define the space with an attractive and functional visual break.
A See-Through fireplace – installed between two rooms or in a divider wall – helps tie adjoining spaces together to create a more open, airy feel.
Both multi-sided fireplaces are rated at 34,000 Btu (Nat) / 32,500 Btu (LP).
Versatile Installation, Multiple Accessories
Both Peninsula and See-through models feature an attractive clean-face design that integrates the barrier screens into the fireplace – flush with the fireplace face – allowing you to install tile, brick, or other noncombustible materials right up to the fireplace opening. Choose between the hand-painted Campfire Logs or Mixed Logs and Stones to customize your fireplace.
The optional decorative doors and fronts let you finish your new fireplace in the look that suits your décor.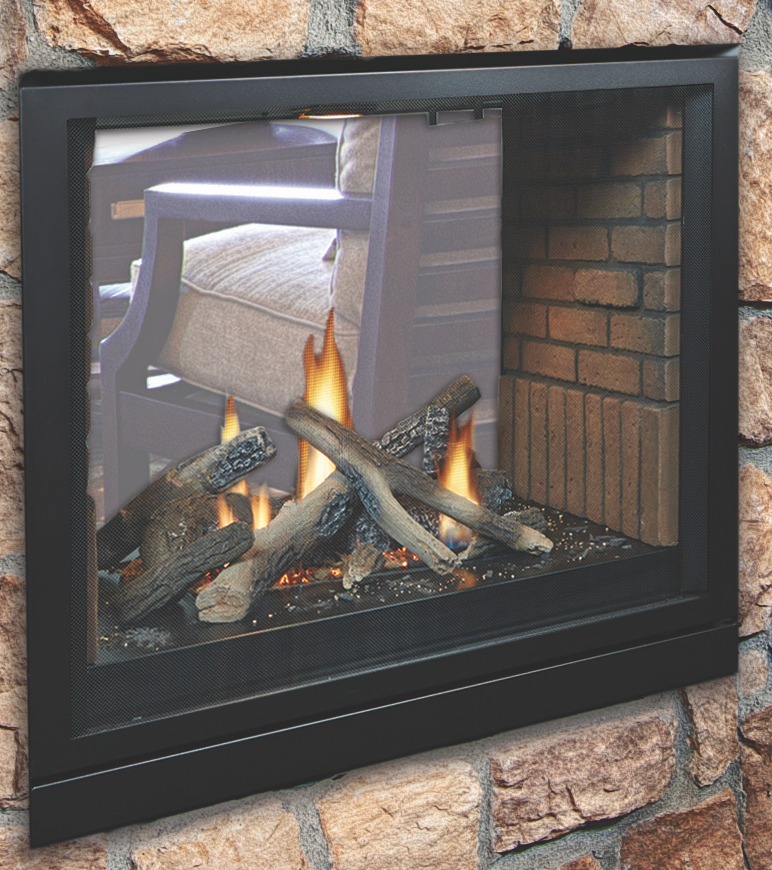 Options
Liners
For Premium Clean-Face Tahoe multi-sided fireplace models, choose a hand-painted ceramic fiber liner in Rustic Brick with Soldier Course, or Fluted Black. Or select a Black Porcelain liner to enhance the illusion of flame and depth.

Fronts

Blower, Andirons, Lights
The available lighting kit draws attention to the intricate details in the log set and liner – even when no fire is burning. Enhance heat distribution with the optional variable-speed blower. Both the light and blower include a rheostat control.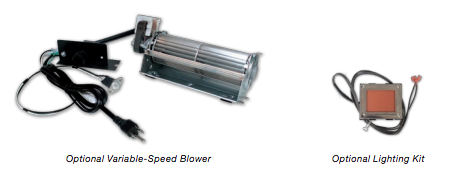 Peninsula Specs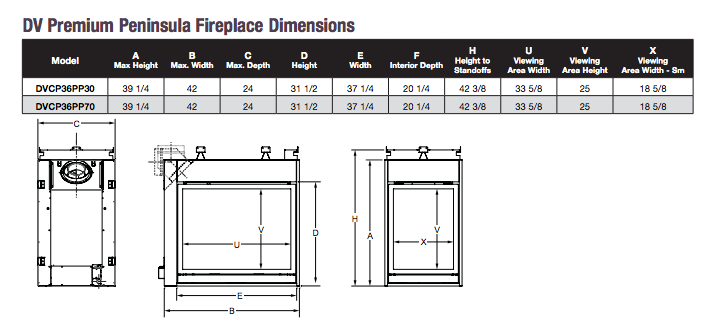 See Through Specs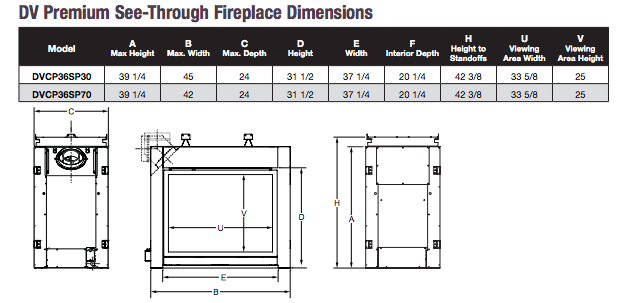 Minimum Opening Dimensions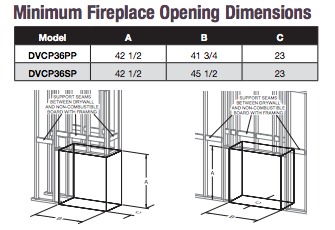 Framing Spec
Product Reviews
Find Similar Products by Category
Customers also viewed