Categories
Categories
Brands
Brands
Empire Tahoe Clean Face Premium Contemporary Fireplace DVCC
Product Description
Empire Tahoe Premium Contemporary Direct Vent Gas Fireplaces
The Premium Clean-Face Tahoe includes a tempered glass view window and a unique burner that delivers a rich flame pattern. The ceramic fiber rock set is required (but sold separately). Each rock piece is hand painted.
The contemporary fireplace includes a deep black polished porcelain-steel liner with added angles to enhance the reflected flames.
Create highlights on the glass media and porcelain liner with the optional lighting kit.
And the option variable-speed blower helps circulate warm air throughout your living space. Both the kits include dimmer controls.
Premium models are available in Millivolt and in Green Earth Preferred Intermittent Pilot.
32 inch Model: DVCC32BP 24,000 BTUs
36 inch Model: DVCC36BP 26,000 BTUs
42 inch Model: DVCC42BP 28,500 BTUs
Options
Liners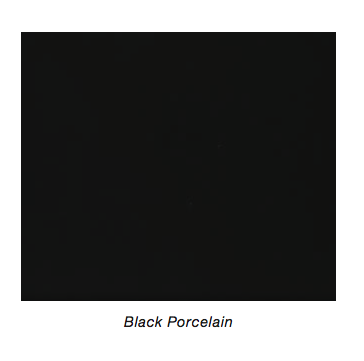 All Premium Clean-Face Tahoe contemporary fireplace models include a Black Porcelain liner, which adds depth and enhances the flames.
Blower & Lighting
32 inch Specs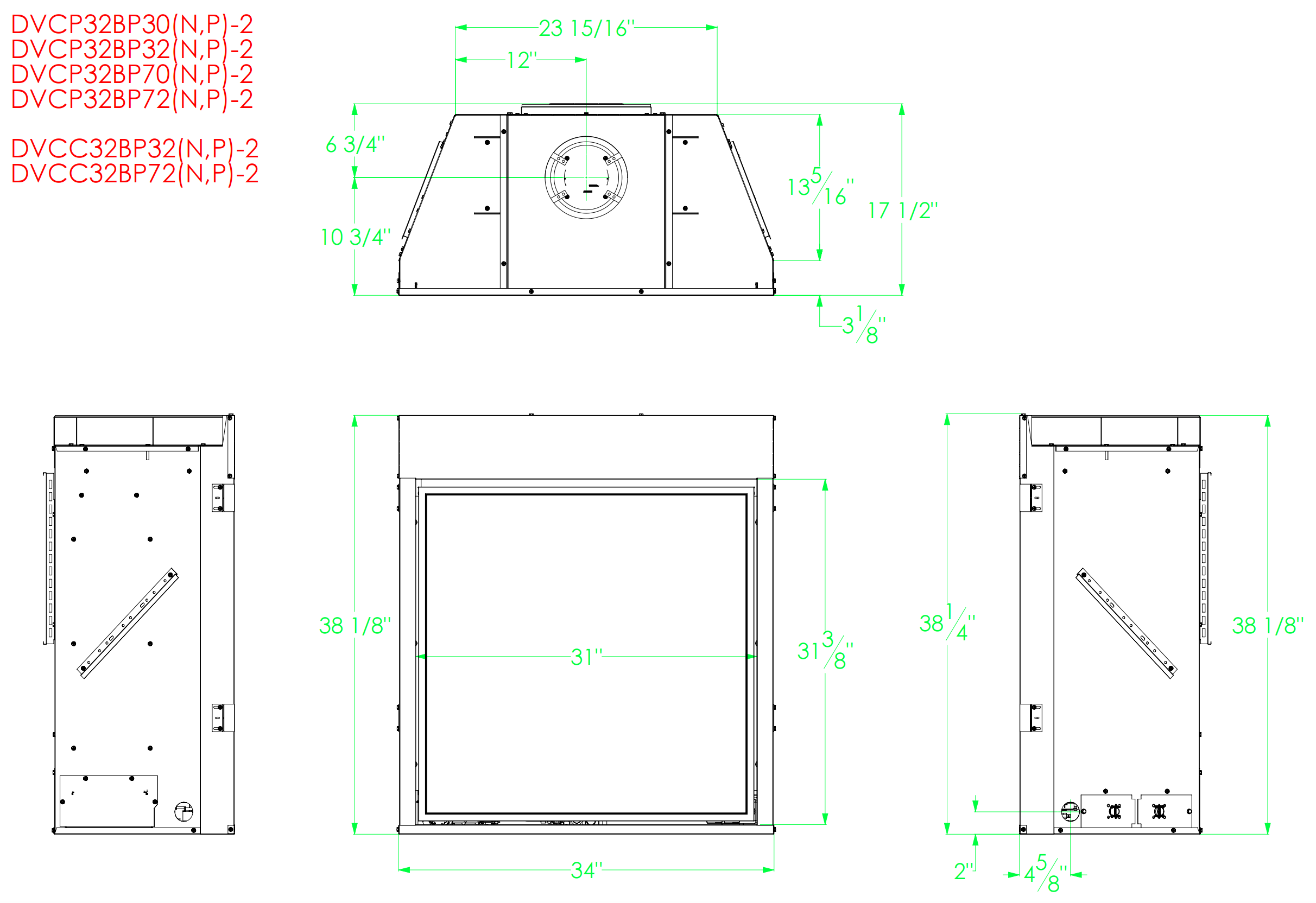 36 inch Specs
42 inch Specs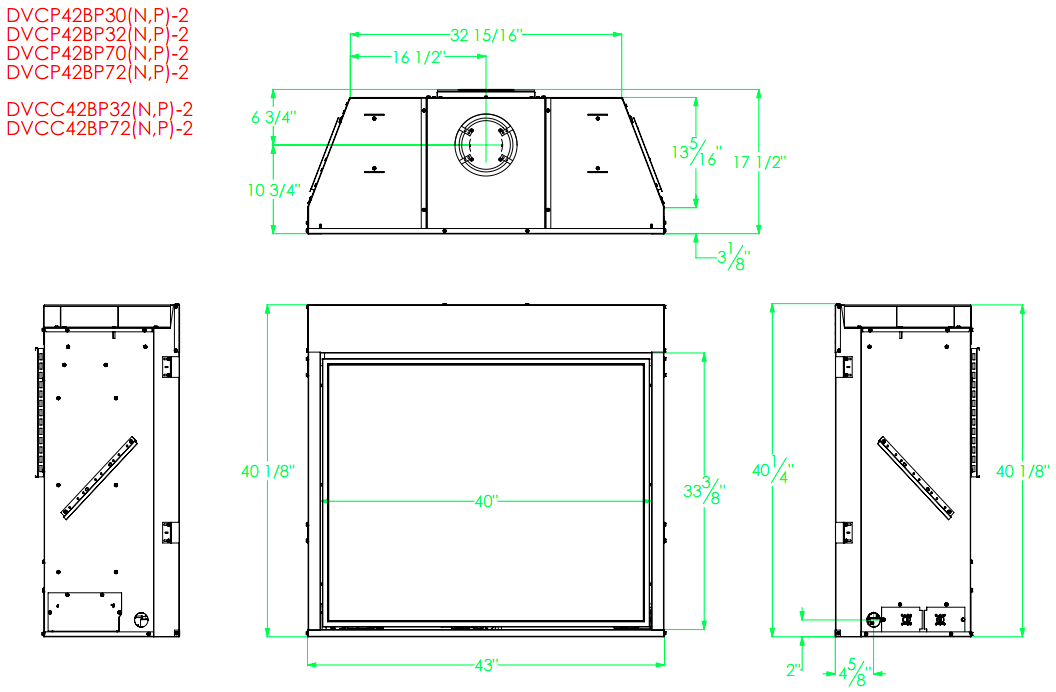 Product Reviews
Find Similar Products by Category
Customers also viewed